The sixth China International Import Expo (CIIE) is scheduled to be held offline between Nov. 5 and 10 in Shanghai.
  The event will be joined by guests from 154 countries, regions and international organizations. Over 3,400 exhibitors and 394,000 professional visitors have registered to attend the event, representing a full recovery to pre-pandemic levels. Hundreds executives of Global Fortune 500 companies and industry-leading enterprises are poised to attend the expo, exceeding the previous levels.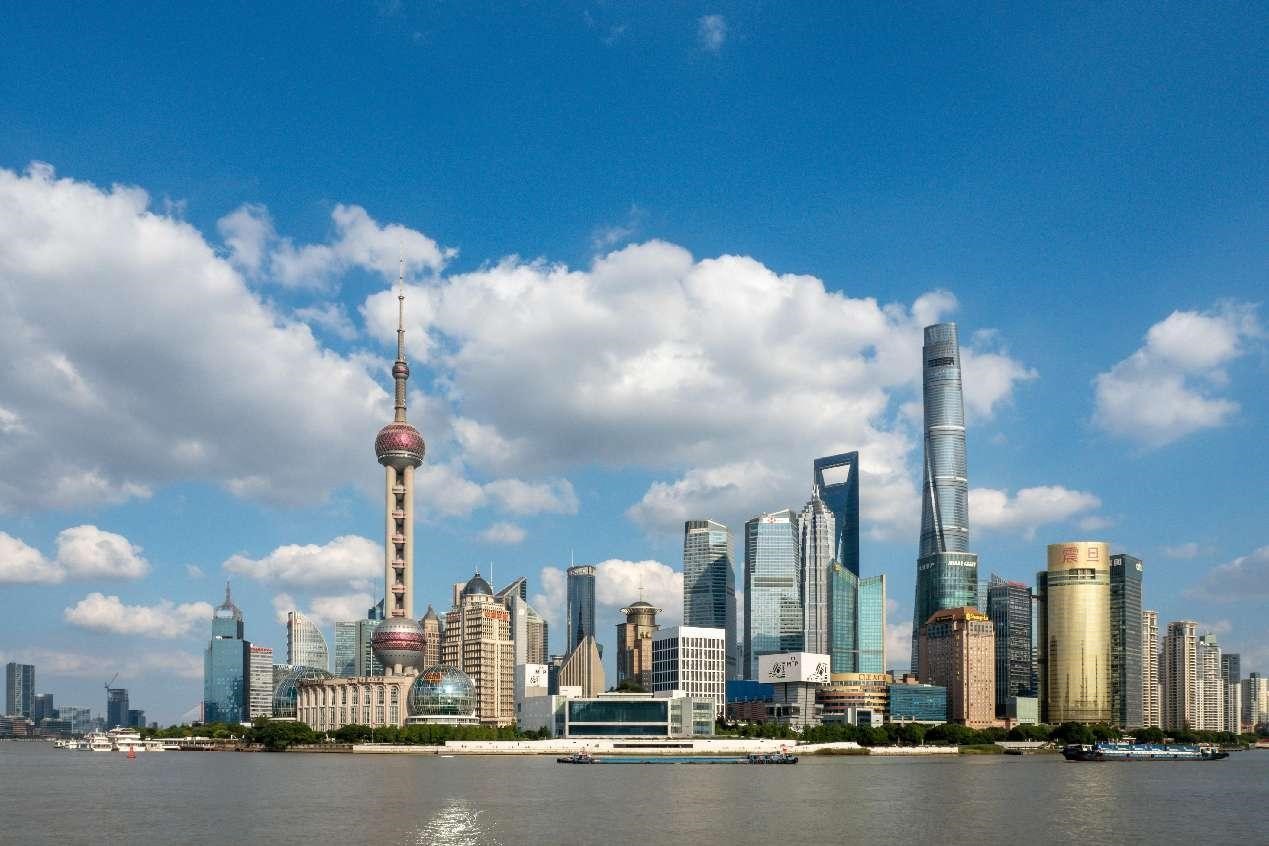 Photo shows the Pudong New Area in Shanghai. (People's Daily Online/Wang Gang)
  The country exhibition of the sixth CIIE will comprehensively showcase the willingness of relevant parties to engage in open cooperation.
  A total of 69 countries and three international organizations have confirmed their participation in the country exhibitions, of which 11 countries will make their debuts and 34 will participate in offline exhibitions for the first time. Honduras, Kazakhstan, Serbia, South Africa and Vietnam will serve as guest countries of honor.
  The area of the China Pavilion this time will be expanded to 2,500 square meters, the largest it has been in the history of the CIIE.
  The quality and efficiency of the Business Exhibition will be significantly improved. The Business Exhibition will cover an area of about 367,000 square meters, on which 289 Global Fortune 500 companies and industry-leading enterprises will showcase their products and services. Both figures outnumber the previous levels.
  The biggest 15 names in the automobile industry, the world's 10 major industrial electrical companies, 10 medical equipment manufacturers, three mining giants, top four grain traders and top five shipping companies have confirmed plans to attend.
  The Business Exhibition focuses on high-quality development and quality life. The exhibition areas dedicated to cutting-edge technologies such as low-carbon energy and artificial intelligence, as well as lifestyle and consumer products, will experience a growth of 30 percent in size. Over 400 new products, technologies, and services will be showcased in these areas.
  Thirty-nine government trade groups established by local governments and relevant departments, as well as four industrial trade groups will join the exhibition. Together, they comprise over 750 sub-groups.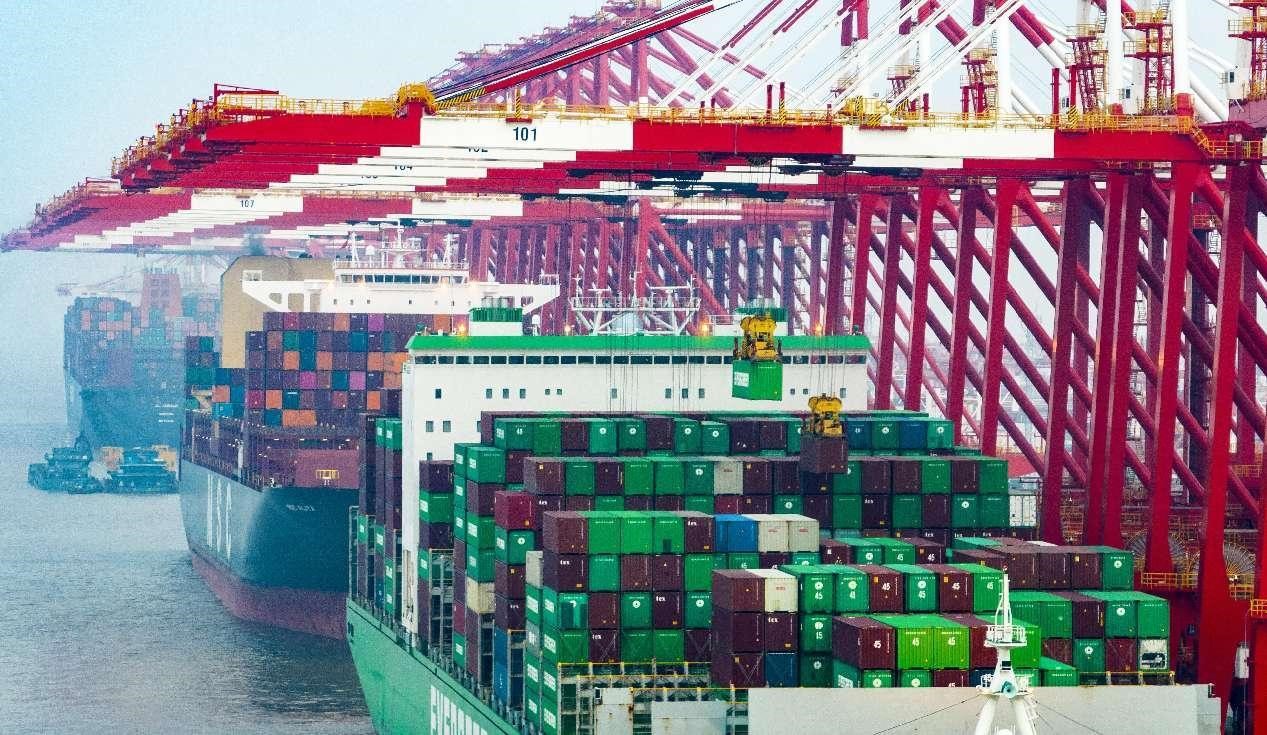 Vessels are docked at the Yangshan Deep Water Port in Shanghai. (People's Daily Online/Ji Haixin)
  "We will engage in close cooperation with all relevant parties, and go all out to build a high-standard, high-quality and high-level global trade fair, so as to offer more market, investment and growth opportunities for parties attending the event, and build cohesion for joint development," said Sheng Qiuping, China's Vice Minister of Commerce.
  As a platform promoting high-level opening up, the CIIE signals a strong voice for opening up. A batch of high-end equipment, green products and biological technologies are expected to be launched at the sixth CIIE, and Ecuador's yellow dragon fruit, Benin's pineapple will start entering the Chinese market via this event.
  The CIIE is an international public good shared by the world. It fully demonstrates the true multilateralism upheld by China, as well as the country's vision to build a community with a shared future for mankind.
  The Hongqiao International Economic Forum (Hongqiao Forum), centering on the core theme of "Global Openness" and the function of "International Public Goods," will continue releasing the World Openness Report 2023 and the World Openness Index, and keep serving as a platform of high-end dialogue and exchange for the international political, business and academic communities.
  The Hongqiao Forum will host 22 sub-forums this year covering global hotspots such as green development, digital economy and intelligent technology. Over 300 big names from the international political, business and academic communities are expected to attend the forum and deliver speeches.
  Hua Yuan, vice mayor of Shanghai, noted that Shanghai will accelerate its efforts to build itself into a hub for imported and exported commodities, and the number of "6+365" Permanent Exhibition and Trade Platforms of the CIIE has been expanded to 60. Shanghai is working to turn exhibitors into investors, and has introduced action plans to optimize its business environment for six years in a row.
  According to Hua, the actual use of foreign capital of the metropolis jumped from $16.66 billion in 2018 to nearly $23.96 billion last year, with a five-year total hitting $101.3 billion, 20.5 percent higher than the last five-year period.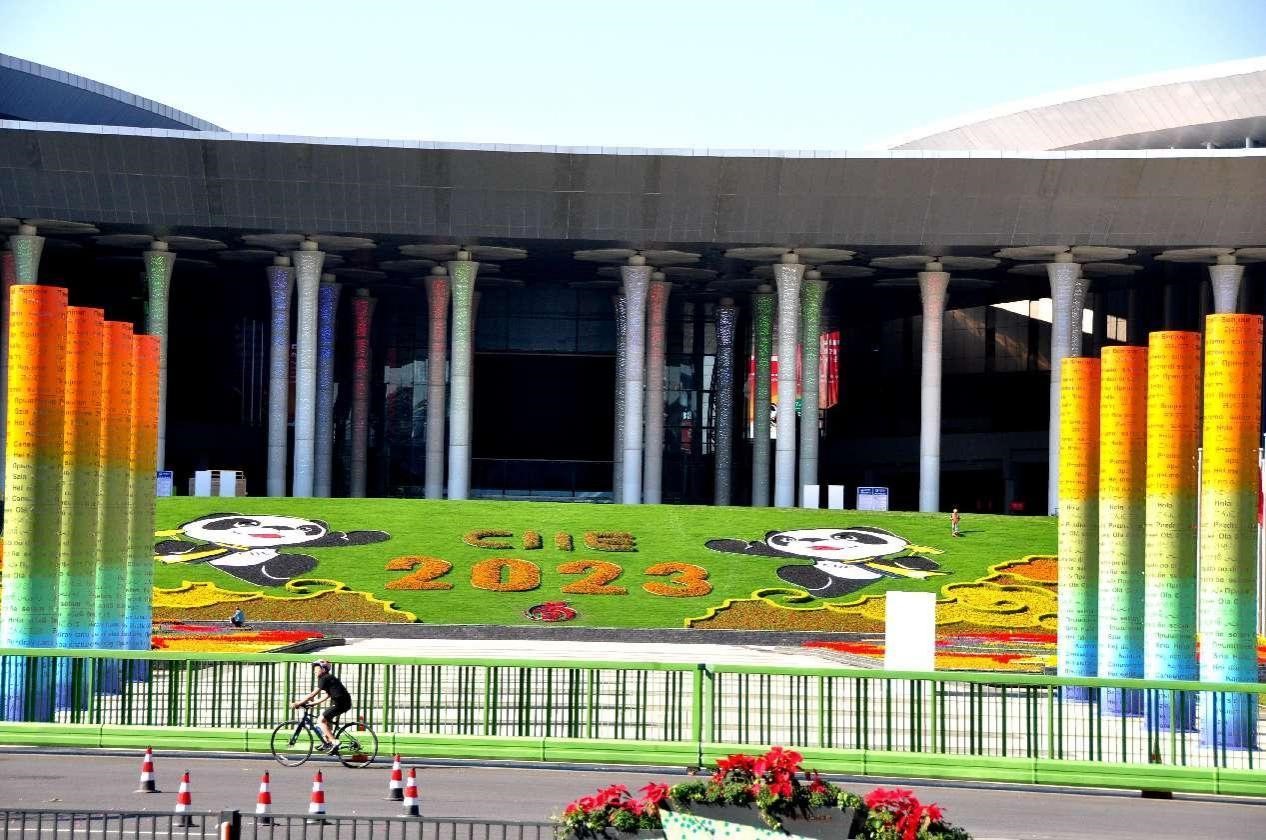 Photo taken on Oct. 21 shows a floral decoration outside the National Exhibition and Convention Center (Shanghai), the main venue for the sixth China International Import Expo. (People's Daily Online/Yan Daming)
  As the world's first import-themed national-level exhibition, the CIIE has become a major international platform for promoting the integration of the Chinese and global markets, fostering industrial integration, stimulating creativity, and facilitating mutual learning of rules and regulations.
  The Ministry of Commerce will work with relevant departments to implement multiple measures to expand the imports of quality products and facilitate high-quality trade development, said Sheng.
  China will keep strengthening policy support, ensuring stable operations at every stage of bulk commodity imports, and increasing the imports of energy resources and agricultural products.
  The Ministry of Commerce, together with relevant departments, will revise a catalogue of encouraged technology and product imports to support enterprises in expanding imports of advanced technologies, essential equipment, and key components, promoting industrial restructuring and optimization.
  China will keep releasing the potential of imports. This year, China has implemented provisional import tax rates for 1,020 commodities. In accordance with the effective free trade agreements and preferential trade arrangements, agreed tax rates are applied to certain imported goods originating from 29 countries or regions under 19 agreements, further reducing the level of tax rates. The positive role of cross-border e-commerce in retail imports is being leveraged to continue unlocking the potential of consumer goods imports.
  China will keep enhancing exchanges at the CIIE. It will fully leveraging the role of major trade platforms such as the CIIE, amplify the spillover effects of various exhibitions, and facilitate the entry of more high-quality goods, technologies, and services into China. This will promote business exchanges and connections, and allow more enterprises to share the opportunities of the Chinese market.